We live in a world where everyone has some advice to give it to others. Be it eating healthy or settling in life, people will bombard you with useless and junk advice everywhere. Some people prefer to dig their nose into other's business and they considered themselves only on earth with brains. But, it is majorly the other way round which they fail to understand every time.
The world is filled with idiots only a sensible set of people roam around who prefer to mind their own business. An advice and loan should never be given to others unless it is asked for. Several people fail to understand this common thing.
Here is The Annoying Advice Everyone Gave Me, and it was totally at random place.

1. When will you get married?
Really? Why should I answer you? Are you going to pay for the wedding outfit or for the food? Okay, at least are you going to sponsor for my honeymoon trip??.I guess this is the most common advice each and every girl receives on their graduation day or after finishing education. The total number of congratulation messages are unfortunately less.

2. Watch what you eat else you will put on weight
I mean how does it bother anyone. I think nobody should question me unless I am literally taking the food from their plate. Being a grownup adult, it is very obvious for me to have a bigger appetite. In fact, I love to enjoy and eat each dish. It is just me and i serious get annoyed when someone advised me to watch what I eat. Not buying your piece of crap.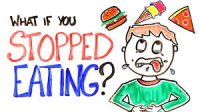 3. When are you going to have kids?
I have literally stabbed those people in my mind some 100 times who have asked this question. If it is for some close friend of mine, I answer them "until we run out of our condom stocks". It is totally my husband and my choice to start a family, why should I even tell you about my personal things? We will start when we are ready. Anyway, you are never going to pay the hefty school fee of my child .. right ?? any sponsors there ??


4. Breastfeeding is the best way to lose the baby weight
Oh, this is my favorite when it comes to annoying advice. After breastfeeding my child, I eat like a hungry pig and I actually gained a huge weight . I was only eating almost everything on earth. This is the worst advice for those ladies who cannot breastfeed their little one. weight loss is only possible with clean eating and proper exercises, we all need to face the reality.


5. Parenting advice
First people advice you with different conception methods and then they want to take classes on parent and upbringing your child too. They advise you on everything starting from feeling, bathing, peeing, pooing and what not. I don't know from where they have actually gain all the knowledge . I think some people got advice for every parenting need and they can gladly write a book.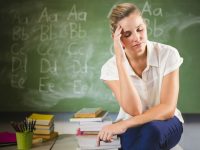 We all must be surrounded by those advisers who volunteer themselves to sort out all your issues in no time with their golden advice, but my sincere advice to them is please stay away, we actually are not interested in your peace of advice.
#FLAVORSOFWORLD @FLAVORSOFWORLDC