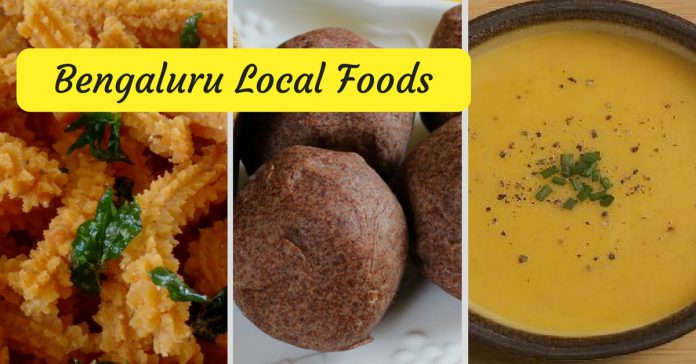 When you are in Bangalore, you can find a lot of hotels which will serve delicious delicacies like continental, Chinese, Thai and what not. But, when you are in Bangalore, it is obvious for you to have a taste of traditional and authentic dishes. Bangalorean cuisine is one of the finest and delicious cuisine which will leave your mouth full of favors. here is a list of top tasty food items which you must try when you are in Bangalore. Each one is best and amazingly filled with favor.
Lets, get started.
1. Benne Masala Dosa at CTR Malleshwaram
CTR Malleshwaram tops the list when it comes to serving the best Benne Masala Dosa in Bangalore. You will enjoy the best dosa in the town which is not the regular taiml nadu thin dosa but the dosa is cooked with typical Kannadiga style and cooked with a lot of butter to get the perfect golden layer. It is served with only traditional chutney. Be prepared to wait for your turn. Even if there is no place to stand .. I recommend you to ? get your name registered and wait up. In 20 mins you are sure to get a place. Trust me, you won't regret one bit!


2. Apple Pie of Brigade Road
There are a lot of shops which sells apple pie but if you want to taste the best apple pie then head over to Brigade Road. The place is always crowded, definitely, for the obvious reason, that is it serves the best apple pie in town. The menu is listed with lip-smacking apple pies along with tasty pepper steak and burgers. you can enjoy everything which you want to, there is something tasty for everyone there. Enjoy the sweet apple pie with the spicy burger.


3. Mysore Pak
This dish does not belong to Bangalore originally but still Mysore is close to Bangalore and that's pretty okay. Everyone must try Mysore Pak when they are visiting Bangalore, they will fall in love with the amazing flavor of this dish which is made with roasted chana dal, sugar and lots and lots of ghee. And sweets serve the best Mysore Pak in town. you cannot simply have one, trust me on that.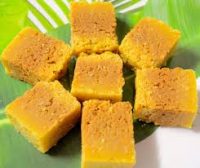 4. Mutton Biryani
This is for the biryani lover in you, the mutton briyani has the perfect combination of mutton cooked in basmati rice and loads of natural spices. The specialty of this mutton Biryani is it is served to your in earthen pots which adds ore favor to it. The dish can be gulped down by itself , you can also enjoy it with onion raita. Or you can ask for a less spicy version of Mutton Biryani. Trust me, you will love the spicy mutton Biryani even if you don't prefer to have spicy food. It is totally, irresistible. Meghana serves one of the best biriyanis in town.


5. Fried Fish
Fried Fish can be found across the globe but nothing can beat the taste of Fried Fish at Bangalore at Fish and Fries Restaurant. The fresh fish is marinated for good hours in semolina, flour and lot of flavorful masala. Then it is shallow fried in oil and served with minimal vegetable so that you can totally fall in love with the flavor of fishes and natural spice.


6. Idli with Mangalorean Curry
Idli is a typical south Indian dish and belongs to Tamil Nadu and this steamed rice cake is served with sambar. That's too regular for a foody, isn't it . Idli with Mangalorean Curry is a yummy food item which you can enjoy as a breakfast. Just walk into Mangalore Pearl for a delightful breakfast. you will cherish the wonderful taste for your entire life.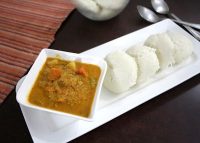 7. Mangalore Bun
Mangalore Bun is another tasty dish made with banana. When combined with spicy chutney, it gives a wonderful taste to your taste buds and satisfies your appetite .The texture is fluffy and kids totally are in love with the taste and favor. Don't miss amazing Mangalore Bun at Maiyas Vegetarian Restaurant to treat your taste buds.


8. Puchka's
Puchka is heavenly for all the street food lovers, after trying out various south Indian dishes I am sure trying tangy Puchka's at Bangalore is totally a new experience altogether. The price is little on the higher side but you can totally vouch in for the tasty delicacies at Puchka's Marathahalli. The taste totally burst into your mouth and hygiene is well maintained. Apart from Puchka's you can also try hot dogs, the puchka's has and lot more yummy items.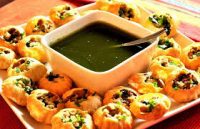 9. Vada Pav
If you want to taste the best vada pav at Bangalore then Dadar Vada Pav at Indiranagar is the dream destination for you. Theys serve one of the best vada pavs in town. you can explore wonderful favors to satisfy your taste buds like panner, schezwan, aloo, corn and lot more. You can also add on your preferences like cheesy vada pav, sauce and can enjoy it with french fries or burgers. The price is entirely affordable and you won't be done with one for sure.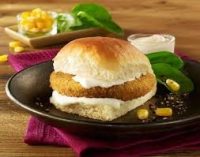 10. Dal Obbattu
I understand you are taking time to pronounce it right, but forget the pronunciation, the entire delicacy tastes divine. It is a traditional Kannadiga delight which is similar to Puran Poli. It is loaded with healthy Toor dal, cardamom powder, flour, jaggery, rava and some turmeric to get the beautiful yellow color polis. The Dal Obbattu tastes delicious with hot ghee sprinkles on top of it. you cannot stop with just Dal Obbattu, you definitely will need a second helping if you have a sweet tooth. Malleshwaram holige mane is your destination to enjoy divine Dal Obbattu.