We often consider marriage as a fresh beginning and an association between 2 families. Especially in India people consider marriage very sacred. Bringing a daughter in law to a family is like bringing a daughter. The new girl is received with lots of love and compassion at the new house. The best part is, she is welcomed to be a part of the beautiful big family. This is the rosy side of the picture but often married girls have this question in mind "Is a daughter in law really a daughter". Does she get the same treatment and independence?
The answers are NO. Not very often.Daughter-in- laws is not flesh and blood relation to a family. in short the daughter is your daughter because you wanted to have a child, this is the reason they are extremely close to their parents. But for a daughter in law, the relationship is established due to a marriage and association with another family.
Post marriage every daughter in law enters the new home and relationship with lots of hope. A wise mother in law can easily find a way to make the daughter in law comfortable with the new family. It is very obvious for the young girl to expect little compassion, love, and a supportive family.
Here are some gains if the daughter in law is treated as a daughter.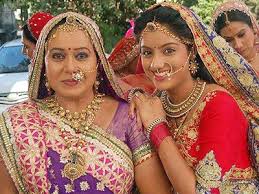 1. Happy healthy family.
The most common problem in the family usually starts when there is no bond between 2 strong women in the family one is the mother in law and the second lady is daughter in law. The entire harmony of the family is spoilt. If there are frequent fights or if they are not in talking terms then the entire happiness of the family is at stake. If a daughter in law is treated well and with respect, the family will eventually see happiness in long run.


2. No tug of war for son's ownership 
When a son gets a wife, it is must for the mother to respect his choice and support their marriage. The men of the family will also be troubled if there is an ongoing rivalry between a daughter in law and his mother. The fights basically happen due to lack of attention, possessiveness etc. This will make the daughter in law often miserable. If the son stands up for his wife, this will be highly upsetting for his mother. At the end, the son with be suffering due to the never-ending tug of war.
3. Communication and Transparency
Whatever may be the relationship, the relationship must be transparent. It should be easy for the family members to communicate with each other without having the fear of being judged. Communication is the key to a healthy relationship. A wise mother in law will be always communicable to the daughter in law. It is must for her to be soft and firm at the same time. Everything should be transparent to the daughter in law as she is also part of the new family, it is her family also. This will make her comfortable.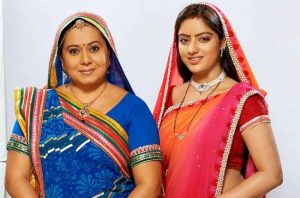 4. Make a Bridge of Generation Gap
There is always a generation gap between mom in law and daughter in law but when both are treated as mother and daughter some sort of gap is minimized due to acceptability of thought and ideas between them.  This makes their relationship more stronger and full of happiness.


5. Be respectful
There will always a respect between each other. Both start to understand each other  and gives equal value to their opinion. Questions never becomes botheration to them it act as the poll of knowledge.