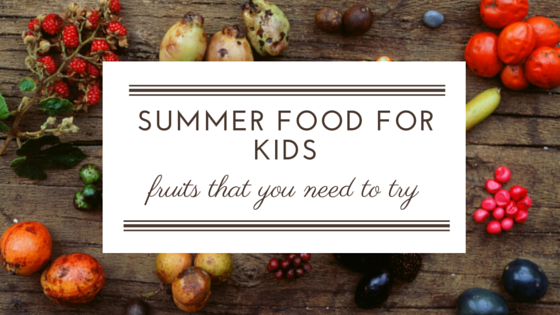 Kids are always fuzzy and picky eaters, the worst is kids generally lose their appetite during summers. You will notice that kids usually spend hours on the dining table, the snacks box is untouched and it leaves both parents as well as kids frustrated.
The annoying summers are to blame for this terrible behavior of kids. In summers, kids generally lose their appetite and are less on energy due to too much heat and dehydration. It is very important to ensure that they take proper nutritional diet to adjust their body according to the scorching summer heat.
Here are the top 5 best food to include in your kid's diet during summer

1. Watermelon
Chilled watermelon is juicy and is available hugely during summer. You can literally find watermelons everywhere and stock during the entire summers. They are high in water content and the bright red coloured ones are sweet. Watermelon contains 92 % and is high in vitamin A. It helps to flush out the toxins and keeps the body well hydrated. Always opt for the yellow-spotted watermelons they are usually sweetest and ripe.
2. Cucumbers
The word cucumber is synonyms to cool. It can be found everywhere during summers. They can be included as a part of salad, smoothies, shakes, and juice. You can also look for small, thin kakadi. Cucumbers deeply hydrate the body and are loaded with fibres. If your kid is not a big fan of cucumber, try to include it as smoothies or shakes. You can create funky cucumber sticks and let the kids enjoy as evening snacks.
3. Curd
Our desi dahi is the best food to beat the summer heat. You can give a cup of curd during breakfast, lunch and also during dinner. You can prepare lassi, buttermilk, mishti doi, raita, curd rice for your kids. The probiotics present in curd helps to boost the digestive enzymes. In addition to it, curd cools the body and is a yummy treat for kids.
4. Tender coconut water
Coconut water is the perfect companion for summers, it increases the water content inside the body. It can be given to both kids as well as adults. The kids love to scoop out the sweet malai too, tender coconut water is loaded with natural potassium, electrolytes, minerals etc. It keeps the body deeply hydrated and rejuvenates little one's body. Always opt for fresh tender coconut water and not the packed one.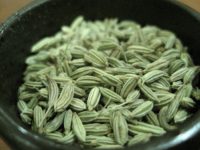 5. Fennel Seeds
Fennel Seeds are usually used as a component to enhance the flavor of meals. You can use a spoonful of Fennel Seeds to keep the body cool. It is not only the best mouth freshener but also helps to promote digestive enzymes. It also highly help to control acid reflex and boost secretion of intestinal fluids. Add 1 tablespoon of fennel seeds to 1 cup of water, allow it to boil for 10-15 minutes, give this fennel infused water to kids after every meal to keep their body hydrated.
This post is part of the blog train where 24 awe-inspiring bloggers, are going to share their story of 'Summer'. Hop on the train to read some amazing blogs.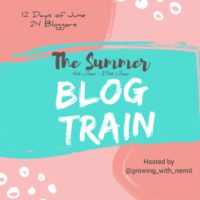 This 'Summer Blog Train' is organized by Neha Sharma from http://growingwithnemit.com/
Now, it's time move to the next station where Anupriya will share her take on the theme 'Summer' on her blog http://www.mommytincture.com. Do check out her post and show some love.