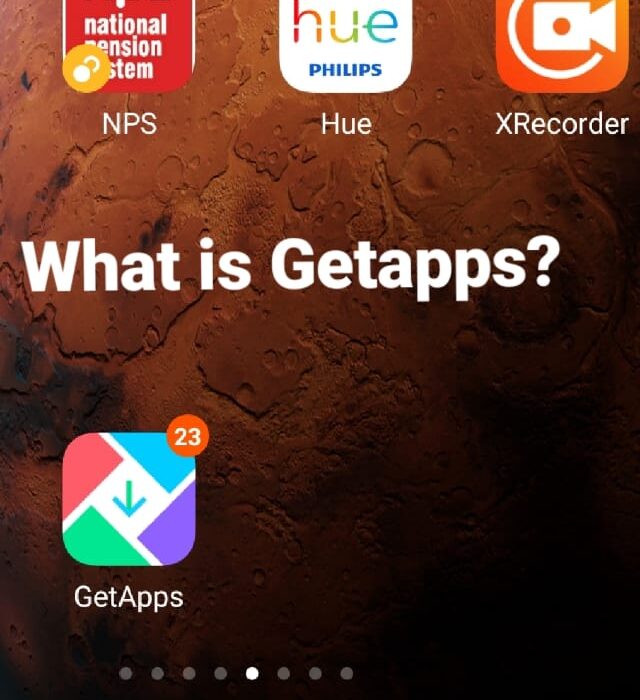 What is Getapps ?
Getapps is an official app store developed by xiaomi , where u can download and update ur app in ur Smartphone just like u do in Google play store. Getapps are preinstalled on all MI devices.
Getapps not available on Google playstore
Xiaomi wants Getapps as one of the best Android app distribution platforms in the world.
No account is required to log in to GetApps. Users don't have to worry about switching frequently between multiple accounts
Xiaomi committed to provide free download, never to charge for the app to download
Abundant collection of apps classified under "Hot categories" such as Games, Social media, communication Tools,Entertainment,Adventure ,racing ,Action , beauty,education,finance,Business,Food and drink, health and fitness lifestyle Art and design and more
It has a feature of Top searched by users which shows the apps which are trending on Getapps
To make Getapps more popular and interesting among users xiaomi have introduces award scheme called" earn money" Currently, the types of activities supported by GetApps are listed below, your apps can be shown in the downloading task of these activities to increase exposure opportunities!
– Card collection activities
– Lucky Draw
– Predict & Win
– Coupon (see document Daily Coupon)
– Earn Money
– Check in
– Top Rank Users Getting Prizes
– H5 Customized Activities
Daily Coupon is a fixed benefit activity in GetApps with an exposure level of tens of millions. Designed for developers, it displays promotional activities or discount information within applications to users, attracting users to download and experience your application
There is a very interesting feature in Getapps called "today" which updates useful application everyday , where u can try those new apps for yourself
How can you uninstall Getapps?
Currently getapps are preinstalled on ur MI Smartphone and unfortunately it does not have any option to uninstall the app store from MI device.