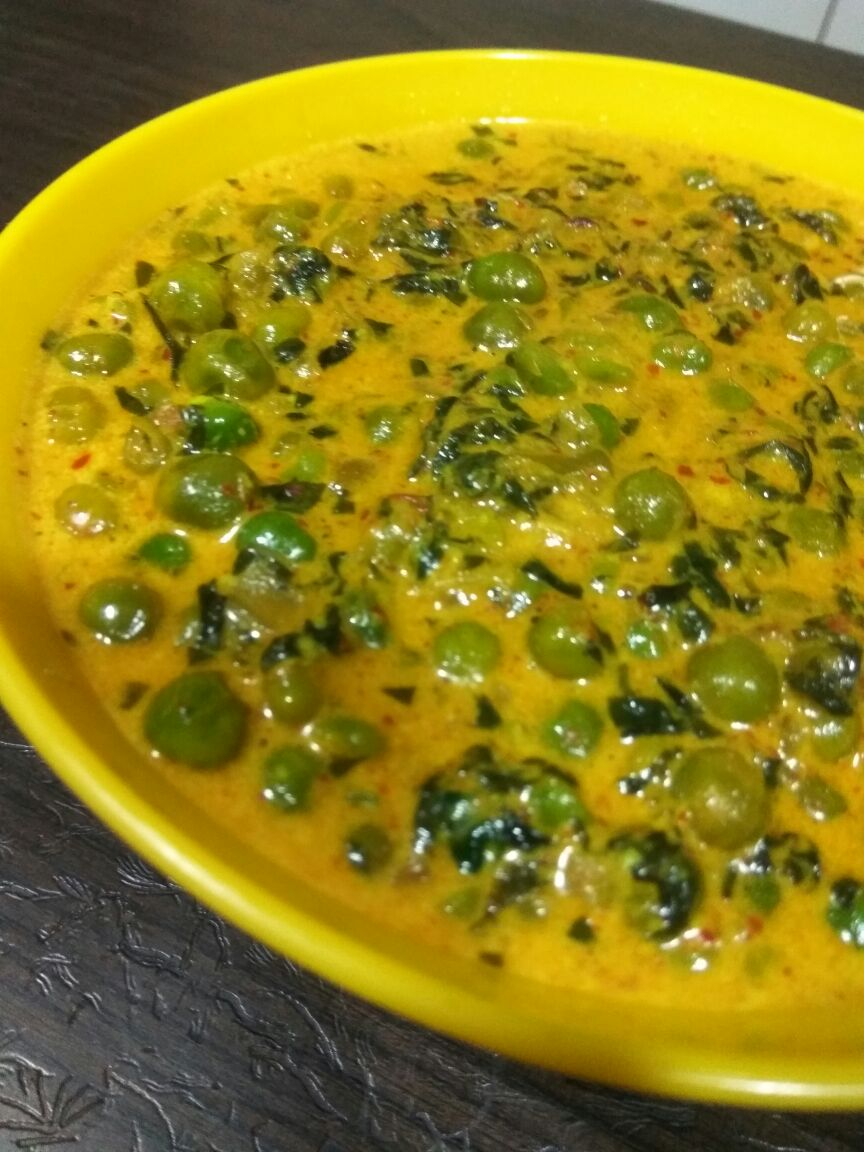 Today i have for you all a famous North Indian dish that's very common in restaurants,Parties and get together's . It's very tasty,aromatic yet easy to make. Busting with flavors of fresh methi leaves this creamy gravy tastes just awesome. Uff… enough of hint's let me reveal today's dish – It's " Methi Matar Malai  one of the classic Punjabi dish .
Fenugreek (Methi) is loaded with various minerals, vitamins and anti-inflammatory compounds. The seeds and leaves are rich in vitamins such as thiamin, folic acid, riboflavin, niacin, vitamins A, B6, and C. Fenugreek (Methi) is also a storehouse of minerals such as copper, potassium, calcium, iron, selenium, zinc, manganese, and magnesium.
By using Fenugreek (Methi) in your diet, you can reap various health benefits – 1. Helps reduce cholesterol  2. Helps reduce the risk of heart disease 3. Fenugreek is beneficial for people with diabetes. 4. Aids digestion and many more
If you like this recipe, you can also try other Methi recipes such as
Methi Paratha
Ingredients:
200 gms fresh fenugreek (methi leaves)
1 cup boiled green peas 1 onion (finely chopped)
2 tsp garlic (finely Chopped)
1 1/2 tsp green chili paste
1 1/2 tbsp oil
1/2 cup chopped Tomato
1/2 tsp cumin seed
1/2 tsp dry mango powder
1/2 cup fresh cream
1/2 tsp white Pepper
1/2 cup milk
Salt to taste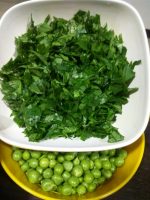 Method
1) Wash methi leaves and separate the leaves from stem. Chop it roughly.

2) Take a Cooker or pan . Heat butter + oil .Add cumin seeds . Let cumin seeds splutter.Add onion garlic and chilly, saute till slightly browned.

3) Add green peas and methi. Fry until peas gets cooked well.

4) Add the finely chopped tomatoes and cook till the tomatoes become mushy.
5) Add Salt, turmaric,dhaniya powder, red chilly powder & jeera powder. Mix well.

6) Now add some milk and lid the cooker.
7) Give 1 whistle and off the gas.
8) After 10 minutes open the lid add cream and garam masala.
9) Now time to serve hot hot and enjoy..
10) Delicious methi malai matar is ready to be served with roti or naan.
 
You can enjoy my more receipe of  Hara bhara Kabab, Pumpkin Soup,  Methi Paratha,  crispy Aloo Ticki,
#veganfoodie #veganfoodshare #vegancommunity #veganpower #veganuk#vegansofinstagram #veganlunch #veganlife #veganlifestyle #vegetarian#crueltyfree #meatfree #dairyfree #rawfood #plantbased #raw #inspiration#follow #flavorsofworld #priyankapatwari