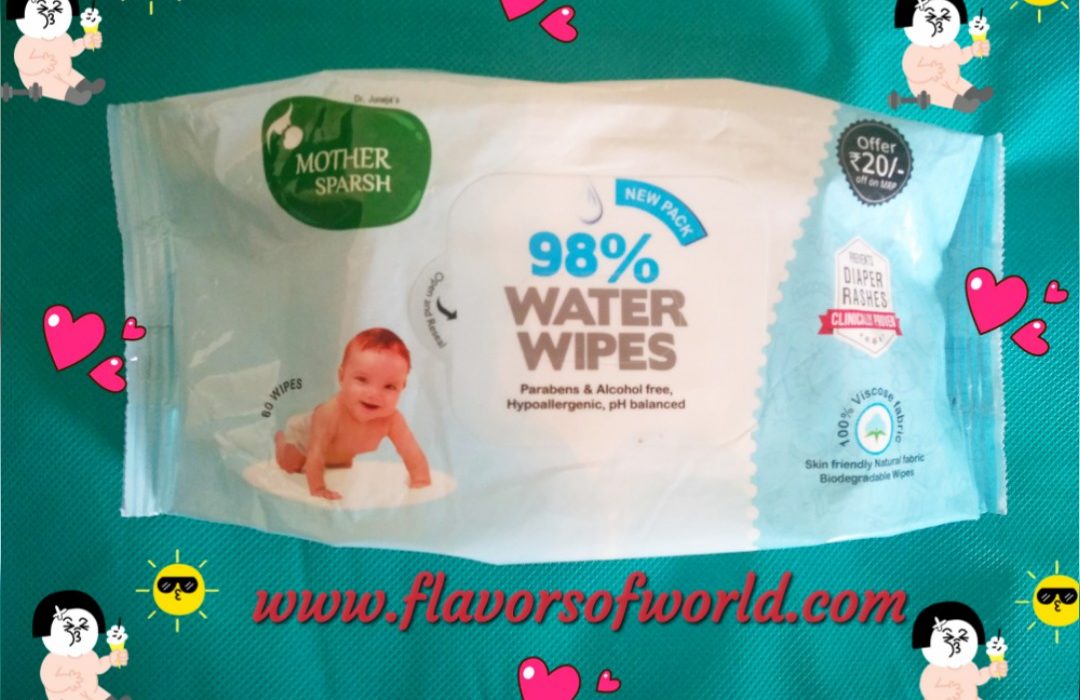 I love to explore new baby products, I am today going to share another exciting review on Mother Sparsh Baby Water Wipes. I paid just INR 130 for a pack of 80 wipes. These wipes are easily available on all leading baby shops and online portals.
What I liked the most about Mother Sparsh Baby Water Wipes

The 1st best thing about Mother Sparsh Baby Water Wipes packaging is, the opening and closing flap stick very well and there are almost zero chances of drying out of wipe. The wipes are neatly placed inside the pack and pulling out wipes is very easy. The fabric used to make Mother Sparsh Baby Wipes is organic bamboo, it is extremely soft and it is very listed on skin too. A perfect choice for sensitive baby skin. The wipe is not too wet, it has the perfect moisture which cleans the skin very well without being harsh on it.
I make use of Mother Sparsh Baby Water Wipes to clean my baby's face, bums, and hands. It quickly wipes away all the impurities without being harsh on baby's skin. In addition to it, I love using Mother Sparsh Baby Water Wipes to remove my makeup. It very well cleans the oil, dirt, impurity from my skin.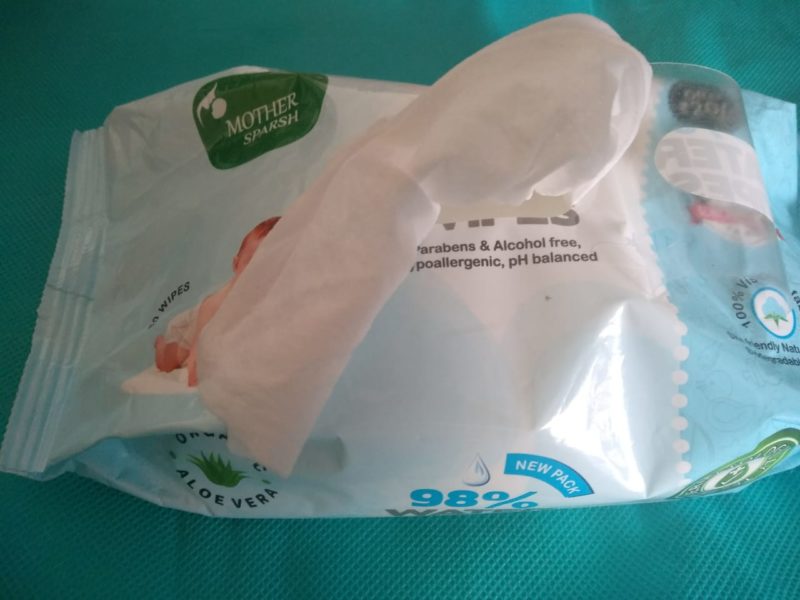 Why I prefer Mother Sparsh Baby Water Wipes over other brands??

1. The quality of wipes is excellent and the packaging is perfect with keeps the moisture well intact. The quality remains the same for all wipes.
2. Neat and hygienic packaging. Best for travels.
3. The fabric is super soft and is made with organic bamboo, hence totally the best choice for delicate baby skin.
4. The wipes are free from alcohol and harmful chemicals. Perfect to remove dirt, oil, sweat and other skin impurities.
5. The best part about the wipes is, it is made from organic bamboo and doesn't cause any irritation or allergy on the skin.
6. Perfect for everyday usage
7. The price is very affordable and the product is totally worth it.
8. The product is dermatologist tested and made with 96 % water.
Difference between Mother Sparsh Baby Water (Bamboo) Wipes and regular wipes
1. The fabric is super soft and very gentle on delicate baby skin.
2. The organic bamboo is perfect for soft baby hands faces and bums.
3. It is damp and ready to use unlike the regular wipes