Play school is a necessity for those parents who can't afford enough time for their kids. Kids in their growing stage need lot of attention of their parents or guardian to learn basic things. Play school plays vital role in developing certain basic things which prepares a kid for his or her upcoming events in life.
Role of Play School
In a play school they meet new friends and learn how to communicate with each other. They learn to share and play with each other and get accustomed to school.


Play schools provide play-based learning which is easier to grasp for kids. They are kept engaged for a particular period of time with different activities. These activities increase flexibility and potential for learning in later life. Play school is just like an outdoor physical play which helps children to socialise, regulate their behavior and learn to adapt.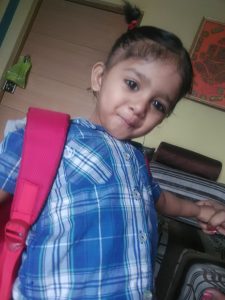 In earlier days children used to grow in a joint family where they were surrounded with different people. Their surrounding usually teaches them the basic things of life like building relationships, resolving conflicts, negotiating
their interests etc to become socially competent. Nowadays children grow in nuclear families where both parents may be working. In these circumstances play schools play a vital role in shaping up the behavioral and moral attitude of a kid.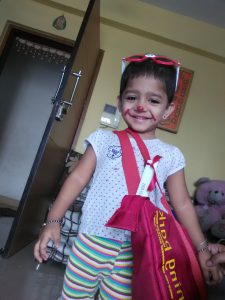 The early years learning puts deep impact in a child's life which makes them confident to deal with their future. In play children usually learn feelings of success, curiosity, openness, concentration, creativity and failure. In play
schools children are provided with physical, cultural and creative learning. Cultural learning includes music, song, dance, physical learning like swimming, drills, sports and creative learning like painting, acting, rhyming etc. All these open a path for a child to know his or her interest and help parents to recognize their inner skill and potential. Every child is unique, have their own interests and ways to learn.


Play schools are meant for learning only not focused on any competition or tests. Children learn to follow the rules at home, play school and in relationships in general. Parents can share their free time with their children after they come from play school. By this kids won't feel neglected and they get lot of things to share with their parents. In this connection role of play school can't be neglected.


It's quite obvious to see some kids easily mingle with others while some are too home sick and attached to their parents so much that they refuse to leave them for a minute. Play- schools help them to overcome this fear of separation. The basic idea behind admitting a child into a play school is to make him/her ready to get into a desired school to have a bright future.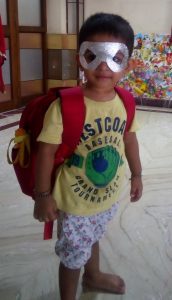 Pre schools make parenting easier. Its main aim is to keep children busy in learning while playing. Rather than reading and writing play schools focus on teaching children through observation and imitation. Trained persons in play schools understand the developmental stages of a child and what he or she is capable of. It's the duty of parents to cross check the qualification of the person running the play school.
"Education is what remains after one has forgotten what one has learned in school."
By-Albert Einstein