EVION SUPPLEMENTS, are a part of my daily life regime and why should not they be they replenished my hair and skin with the lust and shine that was snatched by the hectic schedule and pollution. The #Evion supplements are easy to use and will become a part of your smoothly. Vitamin E you either slather it on your skin or just swallow it as a capsule and will smoothly slip in your life.


Coming to the benefits of Vitamin E and how it got involved in my life is a sweet memory. I was blessed with beautiful flawless skin with lustrous cascading hair. However post pregnancy symptoms were clearly to be seen on my skin and hair. Adding to busy schedule of work from home mother and handling a toddler took a charge over me and my hair and skin lost their beauty. I was disheartened but accepted it as destiny. Soon a friend of mine and mother of twin baby came to visit my baby. I was amazed to see the glow on her face and she then introduced me to the capsule of beauty and energy Evion Vitamin E. She took out a strip and gifted it to me.
I wanted to give it a shot but asked my doctors confirmation to which he nodded. Did a bit of research on Google about the benefits of theses little pills. They were full of antioxidants and fight a host of conditions like age related vision loss, wrinkles, reverse skin damage, help the hair to gain shine and many more and I was convinced to use.
The very next day after my breakfast I just popped a capsule and in the bottle of my moisturizer I put the serum from the capsule and stirred it well. Applied the lotion daily twice, and within a few days I could see the difference. Then again the compliments for my skin started to come and I was full of energy and was enjoying my motherhood.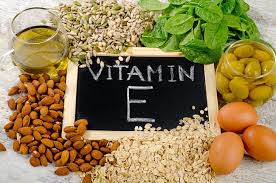 It then struck to that my hair fall could also be treated by Vitamin E so I started to apply it on my hair and then follow the hot towel therapy within months my hair was bake to its original self and I overwhelmed to see myself in the mirror. The antioxidants and free radical of the Vitamin E came to be a boon for me. The best part was that I need not make an extra effort to have it in diet my or get it in my regime. It was as simple as A, B, C to have it in my life and was economical also. Comparing to the heavy expenses that one needs to make in salons was not required and the results were more than satisfactory. Thus there is no denial to the fact that it helped me enjoy my motherhood with good looks and beaming with energy.
This post was written for the Indiblogger campaign 'My Vitamin E Mantra'. The facts listed are unbiased and rooted in author's personal experience of the product.
To learn more about the product, visit the link: http://www.evion.co.in/
#beautyblogger #makeupblogger #beautyaddict #beautyguru #beauty #makeup #bbloggers