Hey friends, today I am going to review Teal & Terra Mattifying Sun Screen SPF 50+ With Lavender Oil, Chamomile Extract, Shea Butter, Kokum Butter and Vitamin E. I came across the sunscreen while browsing online and i gave it a try. I have been using this for myself and my daughter since last 1 month and i have fallen totally love with this sunscreen.


Packaging :–
The sunscreen lotion comes in an attractive transparent bottle with safety pack.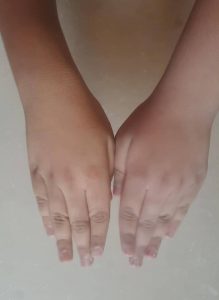 What I Liked about Teal & Terra Sunscreen Lotion :-
1) Very light on the skin, non-sticky and has amazing fragrance. Stickiness in sun sceeen comes front the presence of Silicons in them. This one is 100% natural, non sticky yet very effective.
2) It contains natural ingredients like Lavender Oil , Chamomile Oil , Vitamin E , Vegetable Glycerine , Tamarind Indica Seed Gum. Amazing fragrance of lavender essential oil that stays.
3) Very effective during sun exposure ,even my acne and pigmentation has visibly reduced.
4) It is free from chemical particles and suitable for babies above six months.
5) 100% Natural, Paraben & Sulphate Free, No Artificial Colors & Fragrances
6) A small amount of this lotion is required during each use and this 100ml bottle will easily last for 80-85 usages.
7) I am quite satisfied with the Quamity and Quantity provided for its price.
You can buy it from amazon.in

Teal & Terra Mattifying Sun Screen Lotion Price in India : Rs.945 for 100ml
#FLAVORSOFWORLD FLAVORSOFWORLD