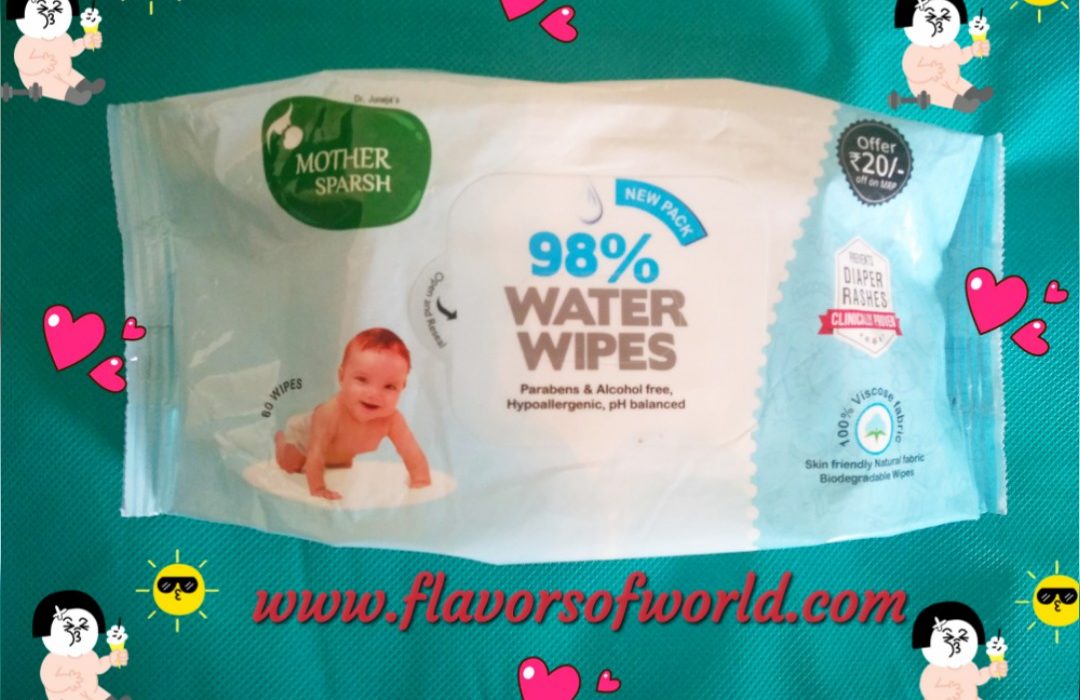 A wipes is an essential component in a mother life, especially when she has a new-born to handle. A wipes always comes to rescue, especially when you are out and the little one has messed his hands while eating a chocolate, during nappies changing sessions and even while traveling to a nearby park.
Benefits of using wipes for moms
Here are some top benefits of wipes for mothers
1. It is not always possible to wash and clean the baby with water, especially in the cold climate. A wipes is always there to help the mommy.
2. A wipe comes very handy when you have to travel. They are easy to carry and to use.
3. A wipe is the best pocket-friendly option to stay clean and hygienic.
4. Since wipes are clinically tested, they are totally safe to be used frequently.
5. Best, safe and easy option to clean new-born babies with wipes.
6. Using a wipe is very easy and convenient.
7. The wipes can also come very handy when you want to remove the makeup, especially eye makeup.
8. Baby wipes are the best toilet paper substitute for the toddlers.
9. Wipes are helpful to remove excess oil and lotion from little one and adult's skin.
10. You can easily use a wipe for a quick cleaning of your little one's hand, legs, and even face.
How Should Moms Select Wipes
The baby's skin is very soft, delicate and fragile. It is must for the mothers to select the best and safe wipes for the babies. The market is loaded with all type of wipes which claim to be safe and delicate on baby skin. But, often many brands don't keep up the promise and do more harm than good. In addition to it, in India major wipe brands are lotion based and makes use of heavy preservatives. This preservative can be harmful to the new-born skin. It is must for the mothers to select the safe wipes and avoid using lotion based wipes.
Recently when I visited the mommy store, almost every mother was going gaga over the Mother Sparsh Wipes. I was curious and got a pack for myself after going through it. The Mother Sparsh Wipes are water-based wipes and free from harmful preservatives. It is made
with 98 % of water and has 100 % biodegradable fabric.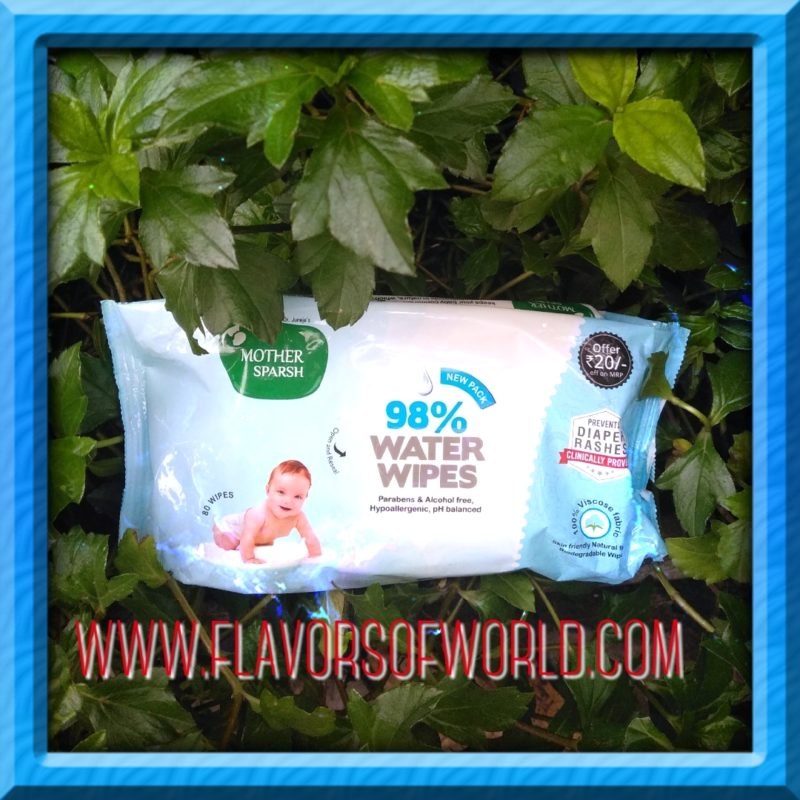 Below are the reason why I liked Mother Sparsh Water Wipes
1. Packaging
Mother Sparsh Baby Water Wipes are totally travel-friendly, you can easily carry and use it anywhere. The packaging is done perfectly to keep the moisture intact and maintain hygiene.
2. Water Based
The main ingredient used to make Mother Sparsh Baby wipes is water. The wipes are made with 98 % water and made with plant-based fabric. It is perfect for the delicate baby skin.
3. Best For New Born
A new-born baby's skin is very delicate, it is very important to take utmost care in selecting the best wipe. Mother Sparsh Baby Water Wipes is totally safe on the velvety soft baby skin since it is free from harmful preservative and alcohol. It is perfect to clean the new-born baby's hands and legs.
4. Cost Effective and Environment Safe
The Mother Sparsh Baby wipes is available for a very pocket-friendly price, I just paid INR 130 for 80 wipes. Perfect for everyday use since it is totally biodegradable and safe on the environment too.
5. Dermatologically Tested
The Mother Sparsh Baby wipes is the only wipes which assure to prevent diaper rashes on delicate baby bums.