An app is an effective computer program or a software which is very small in size and can be used for all mobile devices. That also includes smartphones and tabs. The term app was originally used to denote a small mobile application, but now many companies are looking forward to creating apps which can make life easy and effective.

As a parent I am always searching for new apps which can make my work more easy. The most difficult job of all the parents is to find a good, safe and reliable coaching class so that our little ones can be active in creative activities. In today's busy life, it is very difficult for the parents to visit each and every place and search for a good educational center. They often have to compromise on the quality and sometimes they also have to shed a lot of money to find a reliable coaching center.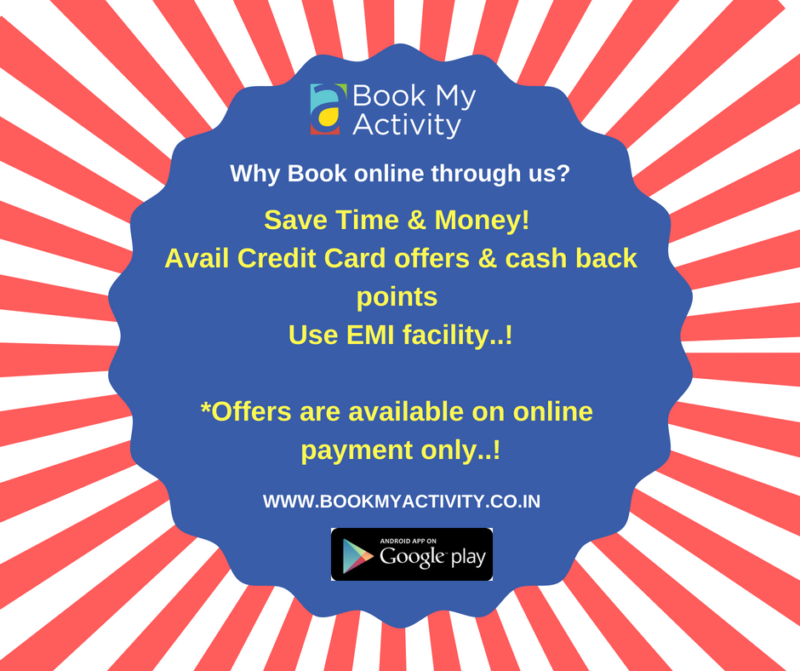 But now, you don't need to worry about finding a good tuition centre for your kids. You have a brilliant app called Book My Activity App, it can solve all your problems in one go. You can check out excellent coaching classes and teachers near you with the help of Book My Activity App. The Book My Activity App is the perfect choice if you want to learn new skills and are looking for educators, tuition teachers, mentors nearby your locality. The app also provides you with an option to check out workshops and events conducted in your locality.
What I liked most about Book My Activity App
1. The application is beautifully designed. The user interface is very simple and easy to understand.
2. I could get contact number, email ID and address of all the educational institutes. The best part is, I could easily chat with them and clear my queries.
3. The classes have crystal clear review and ratings, it is totally based on the classrooms, teachers, safety, expert's skills etc.
4. The registration can be done instantly.
5. The Book My Activity App provides excellent benefits like EMI, cashback points and credit card offers and rewards.
This is a wonderful application which makes sure that all the parents are getting great benefit and users can search based on the area of interest, activities etc. There is an option to search quickly as per your choice. For more details log on to the official website of Book My Activity www.bookmyactivity.co.in

Best for verified Trainers
If you want to get connected with all the qualified and verified trainers, educators, tutors or event hosts for any classes, activities or camps then you can make use of Book My Activity App. You can save a lot of money by just downloading the E-Commerce App Now!
Get featured for free of cost
If you are interested in hosting an event or want to conduct classes, seminars or events, Book My Activity App provides ample opportunities. You can easily list your business by clicking on below link.