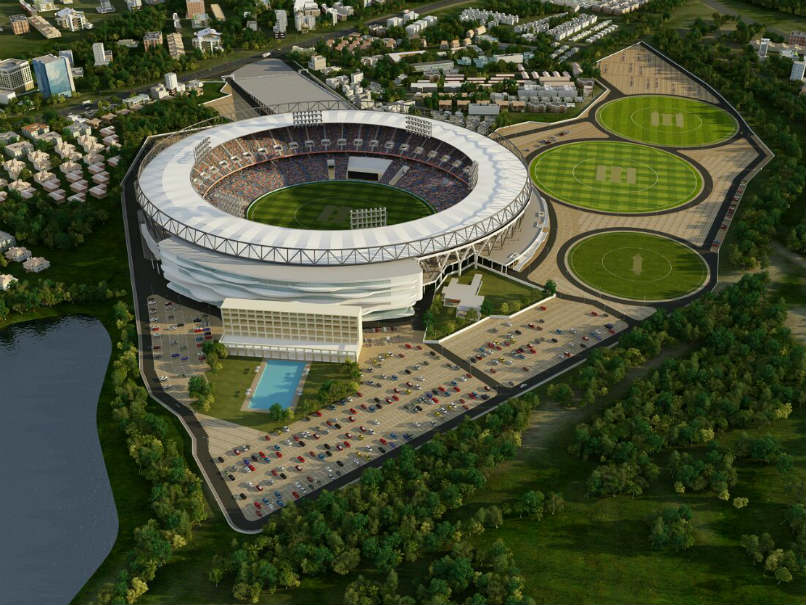 63 Acres of land, live performances, lights, camera, action; a small humble introduction to the mighty Sardar Patel Stadium. This world class stadium situated in the Motera locality of Ahmedabad is a stadium that has the largest sitting capacity in the world. Some 110000 odd can sit in the stadium to witness the day and night games, life performances, concerts and more.
This is a fully equipped stadium with 76 corporate boxes, Olympic sized swimming pool and four dressing rooms. This renovated stadium will be tough competition to any other international stadium even the Melbourne Cricket Ground. Apart from these features the stadium will also facilitate parking for 3000 cars and 10000 two wheelers and this is not all it will have three practice grounds and also a clubhouse with 55 rooms.
It would be only fair to give credit to this ground for giving some breathtaking records of the legendary cricketers like Sachin Tendulksr, Sunil Gavaskar, Kapil Dev to name a few.
This is a truly world class stadium to witness some of the best tournaments, programs and more. Experience this spectacular stadium and view the matches from different angles and excellent lighting. It would not be an exaggeration to claim it as Mecca of stadium.