Every year we celebrate the Women's day we praise her different, roles that of a daughter, sister, friend, wife, daughter in law, mother and many more in the list. However the irony is that we just desire and love to see her being torn in different relations that constitutes her identity.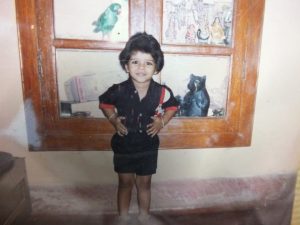 It is a common saying in the society, during the wedding of the girl that she is raw clay and can be molded as per your likings, but what about the likings of her parents or the principles and values that were instilled in her so far. You desire to turn her in a different person irrespective of the fact how well brought up she was. This can be compared to a situation that you have got a beautiful painting but rather appreciating the efforts and beauty of the painting, you desire to make changes in it and thus you ruin a beautiful painting. I am aware of the fact there are different set of rules for each house but rather changing her just add an additional frame to her. Be the support system for her. Then just like the magic color that changes merely by being touched witness the beautiful changes that she brings in herself to adapt the situation at your place.

We expect her to be available 24×7 for the services of in laws and their extended families but when her parents need her we are reluctant to send her. For once in life realize that they are her parents and she loves them as much as your son loves you. They also expect a bit of love and care in the 2 nd innings of their life. When a mother brings a new life in the world she has to bear the same pain be it a boy or girl. It is the malpractices in the society that brings the difference in perception and thus a boy is celebrated and girl is not.
The boy comes with the assurance that he will marry a girl who will take care of his parents in their old age. On the other hand the parents of a girl are sad because she will have been sent to other family were she may be ill treated and her rights and desire to visit her parents will be snatched. One of the major reasons that why female foeticide occurs is not because we love boys more than girls but because we are scared that if we do not have boys our old age will be miserable and lonely.
For once we need to think over the situation and let the girls also be there for her parents. And I would like to add why only daughters and not the son in laws. When the girl can take care of your parents whole heartedly why cannot you be there for her parents fulfilling the role of a son and supporting your wife during the rough times, the way she supported you during your struggle phase.
If you see the situation from the perspective of an outsider does not it anguish you to see the miserable condition of the women, whose different roles had been celebrated. Accept her in your family and not just expect her to be so and so. One moment you want her to be compassionate and caring towards your problems and immediately if her parents are going through the same situation you want her to be ignorant and overlook the situation. Even the computer that has been programmed follows the same solution for same problems and she as a human being who is not equal to computer in matters of decision-making, is expected to behave differently.
Let us truly take the pledge to celebrate womanhood and appreciate and support the different roles that she can play. Let her journey be a smooth one, do not tear her apart let her be a daughter and daughter in law at the same time.
#FLAVORSOFWORLD #momdaughtertime #momdaughterdate #forever #today  #mylove #thankyou #birthday #welcome #iamready #igotitfrommymomma #mommylife #happymommy #bff