We obtain caffeine from dried leaves of Thea sinensis. tea and dried seeds of coffee arabica. It is an alkaloid which is used as a nervous system stimulant. It is the most popular stimulant found in the world available for people. Its consumption temporarily restores mental alertness or wakefulness to people who are experiencing fatigue and drowsiness. It also energizes the human body without added sugar, calories and compromising on dietary goals. It helps to burn excess calories and boost up body metabolism.
METHOD OF CONSUMPTION:
1. It is available in many forms in the market but the easiest way to take caffeine supplements is a capsule brought to you by Zenith Nutrition https://www.zenithnutrition.com/ available in a pack of 90 capsules for rupees 670 and you can also buy it from Amazon.in
It is suggested that this dietary supplements should be taken as advised by the physician or one capsule daily. This medicine comes with a warning that it should be avoided by pregnant and lactating women, diabetics, hypoglycemics and people who are allergic to any ingredient of this capsule. People with medical conditions should always consult a licensed physician before taking this supplement.


This medicine does not diagnose treat or cure or prevent any disease so it is very important to consult a professional doctor before changing any medicines or adding the supplement along with your regular medicines. This is a statement that has been evaluated by the Food and Drug Administration. The caffeine capsule contains Di calcium Phosphate. It is totally a vegetarian capsule containing no gluten, no fish, no lactose, no flavor, no sugar, no salt and no color. Zenith nutrition caffeine capsule contains caffeine as its active ingredient.
Key benefits of Zenith nutrition caffeine capsules:
1) The capsule is primarily used as a nervous system and respiratory stimulant
2) It enables mental alertness and wakefulness when one is tired and sleepy.
3) Caffeine gives energizing effects to the human body without added sugar and calories which does not let you compromise with your dietary goals.
4) It helps to burn excess calorie and fat boosting up the body metabolism.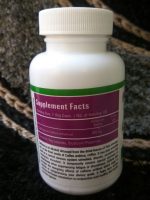 PRECAUTIONS TO BE KEPT IN MIND WHILE CONSUMING
A few precautions that should be taken while you take caffeine capsules or tablets are as follows-
*All your healthcare providers like the doctors, nurse, pharmacist, and the dentist should know that you take the caffeine capsule and tablet.
*You should not take this medicine more than the time prescribed or advised by your doctor.
*Limit your use of external caffeine products, for example, tea, coffee, cola, chocolate when you are taking this capsule. This may cause nervousness, shakiness, and fast heartbeat.
*The medicine should not be used to avoid sleeping. If it is so, talk to your doctor.
*If you plan to get pregnant or you are pregnant you need to know about the benefits and risks of using the medicines while you are pregnant. For that very reason, it is very important for you to consult a Doctor again.
*If you are a breastfeeding or a lactating mother tell your doctor and he will let you know the risks that may harm your baby.
*It should not be given to children under the age of 12.
*You should inform the doctor if you are allergic to caffeine or any other ingredients of the capsule. The doctor also needs to know if you are allergic to any other foods or substances so that he be sure that this supplement would not aggravate your allergies.
Zenith nutrition brings you the finest quality of caffeine capsules and tablets that give would give you the best results desired with the minimum side effects. It is always better to take precautions before you run into any kind of complications.
#FLAVORSOFWORLD FLAVORSOFWORLD