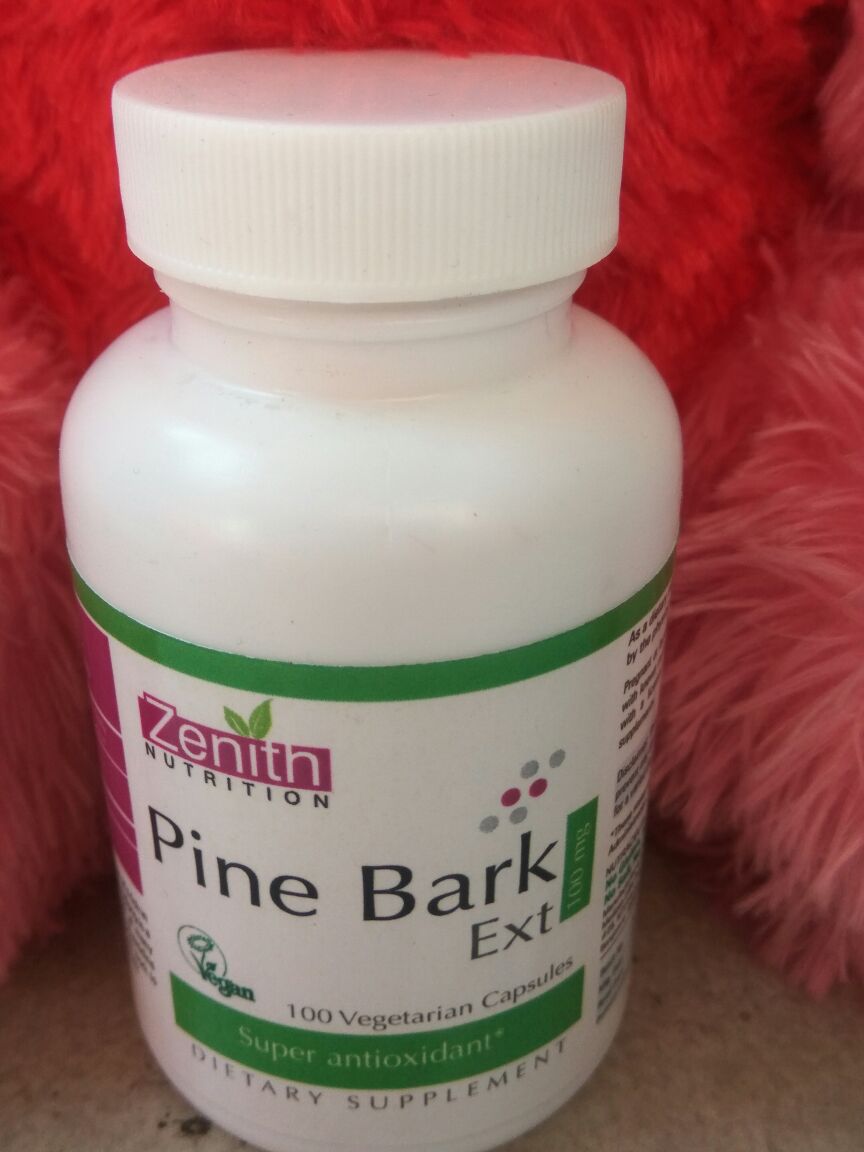 A food supplement rather than a medicine giving extremely effective results to treat allergies, arthritis, diabetes, erectile dysfunction and menopausal complaints, Pine bark is well researched natural remedy. This extract is used for a wide range of applications. It is more of a natural supplement rather than a drug. It has proved effective in a lot of researches done around the globe.
Pine bark extract is obtained from the inner bark of special pine trees. Its rich medicinal compounds are present in the fruit, seeds, leaves, and bark of many plants. The same properties are also present in red wine and grape seed extract, which are believed to have powerful antioxidant properties. They work in the human body counter the effects of oxidation (and free radical generation) Pine bark extracts have anti-inflammatory effects on the human body and
provide vasorelaxation activity and help in controlling healthy blood pressure and circulation.Unlike other pine bark extracts, which may not guarantee levels of OPC present in each capsule, ZENITH NUTRITION'S Pine Bark Extract is standardized to 95% OPC, providing consistent, a potent dosage in each and every capsule.
The Origin of Pine Bark Extract

Pine bark extract is sourced from the French Maritime Pine, whose botanical name is Pinus Pinaster Atlantica. There are also generic versions of pine bark extract. The Pine bark is taken and mixed with water and ethanol to form an extract. As Pine bark helps in treating a lot of physical conditions naturally we list below the doses for different conditions.
Application Dosage Per Day


ADHD (Attention Deficit Hyperactivity Disorder) – 1mg/kg bodyweight
Osteoarthritis/arthritis – 100 mg – 150mg
Asthma – 2mg/kg body weight
High blood pressure – 100 mg – 200 mg
Cholesterol – 120 mg – 150 mg
Diabetes – 50 mg – 200 mg
Diabetic retinopathy – 20 mg – 160 mg
Endometriosis (inflammation of the lining of the uterus) – 60mg
Erectile dysfunction – 120 mg + L-arginine
Hyper-pigmentation – 75 mg
Menstrual cramps – 30 mg – 60 mg
Menopausal complaints – 200 mg
Muscle pains and cramps – 200 mg
Platelet formation disorder – 25 mg – 200 mg
Venous insufficiency – 150 mg – 360 mg
For purely preventative purposes the dosage should typically be from 30 mg to 80mg, but in acute cases of malfunction, a higher dosage of up to 150mg is recommended. For arthritis, asthma or allergic rhinitis a 100 mg dose is recommended. If one is using drugs for high blood pressure the doses should be reduced. Zenith Nutrition brings pine bark extract capsules of 100 mg each, an ideal dose as a supplement to help the human body.
Application and Dosage


For general detoxifying purposes, at least 20 mg of pine bark extract should be taken daily. The usual dosage is between 30 mg and 200 mg daily. Clinical studies have shown that the use of the extract for two or three months will show results, but there is no scientific evidence to show any reason to avoid long-term use of pine bark extract.
The effect of pine bark extract has been studied and researched as an individual substance, it is usually recommended that it is taken in combination with vitamins and amino acids to give better results.
The side effects are known to be very low. Mild digestive discomfort has been reported in some cases. There are no contra-indications of using pine bark extract and adverse effects in patients who had taken other drugs were not reported.
As a precautionary measure, pine bark extract should not be taken during the first three months of pregnancy. It should be avoided by breastfeeding and lactating mothers. Pine Bark extract can name a boon to human health for its natural healing properties. Zenith Nutrition makes this supplement easily available for common people. 100 capsules of 100mg power are available at a low price of Rs.1108. Hurry and grab the life-changing supplement for
yourself.