Hara Bhara Kabab is a famous north Indian snack which tastes great and is healthy too. Kebab recipe has always been my favorite starter recipe and especially hara bhara kabab recipe as it is filled with vegetables. Whenever we plan for outdoor dining, kebab is always on the order menu. I think its a great snack which is very nutritious and full of healthy veggies.
Presenting below my take on this very tasty Hara Bhara Kabab recipe. Do try ?
Hara Bhara Kabab Ingredients:
Spinach leaves – 4 cups
Fresh green peas – 1 cup, you can also use frozen green peas as well
Potato – 1 medium sized, cleaned, boiled, refrigerated (for 2 hours minimum)
Onion – 1 medium sized, cleaned, peeled and chopped
Cumin seeds (Jeera)  powder – 1 teaspoon
Chat masala – 1 teaspoon
Garam masala powder – 1/2 teaspoon
Clarified butter or Ghee – 2 teaspoon ( You can use olive oil or any healthy oil of your choice)
Salt as per taste
Gram flour (Besan) – 4 tablespoons
Green chilies – 1
Fresh grated ginger – 1 tablespoon
Hara Bhara Kabab Method:
1. Take out refrigerated boiled potato (minimum for 2 hours) and grate it
2.Clean the Spinach leaves by removing the bottom area of stems including roots such that only leaves and two inch of stem is left. Wash thoroughly in water twice to ensure all leaves are foreign material free. Put these washed fresh spinach leaves in a heated pot on a medium flame.
3. Place blanched leaves into a strainer for 4-5 minutes so that water produced by Spinach is strained out.
4. Heat one and half teaspoons of clarified Butter (Ghee) in a pan on medium flame.
5. Add chopped onions into it. Saute onions till they turn light golden brown in color over medium flame stirring continuously. Then add chopped grated ginger and a green chili into it and mix it well. Cook for 30 seconds on medium flame, stirring continuously.


6. Now add fresh green peas into it and mix it well. Cook it on medium low flame for few minutes till peas are almost cooked, stirring occasionally.


7. Now add gram flour (Besan) into it and mix it well. Again, cook it on medium low flame, stirring continuously till gram flour or Besan is cooked or turned golden brown in color. Its very important to roast the gram flour perfectly so that there is no raw smell coming out of it.


8. Now add cumin seeds (Jeera) powder, Garam masala powder and Chat masala into it and mix it well for 10 seconds on low flame.Finally, add salt into it, mix it well and then switch off the flame. When the mixture gets cool down, put it into a grinder jar and grind it to form a coarse thick mixture.


9. Place the mixture into a bowl for later use.


10. Now in the very same grinder jar, put cooked/blanched and strained spinach leaves and grind it to form a smooth paste.
11. Now add fresh and rich green spinach paste into the cooked base mixture. Add grated potato into it.
12. Mix all the ingredients so that everything gets blend together forming a uniform lump of light dough.


13. Now take small amount of mixture into your hand and roll it gently to make balls .
14. Heat a non stick pan which is greased with half teaspoon of Clarified Butter or Ghee. Put these Kabab balls into the Pan on medium heat.


15. Saute/grill these Kababs on medium heat till both the sides of these flat balls acquire brownish color, by flipping them occasionally. This will give a nice texture to the Hara Bhara Kabab and make them more moist from inside, also the clarified butter or Ghee used will impart a nice flavor to them.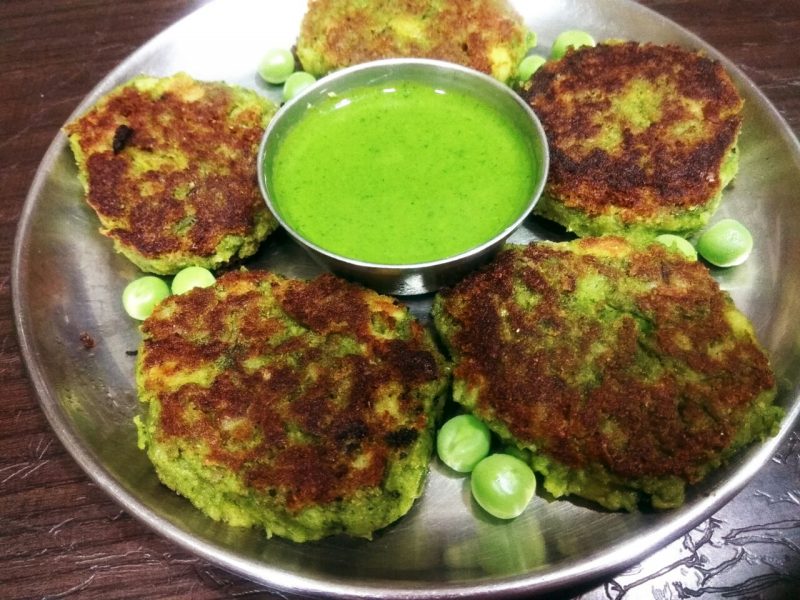 Delicious Hara Bhara Kabab is ready to be served them hot with Dhaniya chutney .
#veganfoodie #veganfoodshare #vegancommunity #veganpower #veganuk#vegansofinstagram #veganlunch #veganlife #veganlifestyle #vegetarian#crueltyfree #meatfree #dairyfree #rawfood #plantbased #raw #inspiration#follow #flavorsofworld
Want to enjoy my more recipe Click HERE