This blog post about the detailed review of my latest purchase of Lotus Herbal Body Wash and Shampoo + Tender Touch Body Lotion+ Baby Massage Oil + Happy Bums Diaper Rash Cream. The lotus herbals have recently come up with exciting baby care ranges which includes shower gel, shampoo, baby powder, diaper rashes cream, face cream, body lotions and baby massage oil.
What I liked the Most about The Louts Herbals Baby Care products
1. Packaging
The Lotus baby body lotion, body wash ,shower gel, and massage oil come in a beautiful mustard yellow colored bottle. The cape is easily press open type and there are zero chances of spillage. The packaging is travel-friendly and has all the essential details mentioned on it like ingredients, expiry dates, rate and claims, a method to use on it.
2. Price
This is the best part about Lotus Herbal products, all the products are of the best quality and highly pocket-friendly. You can check out lotus baby care products at Amazon or nearby baby store.
Details Review of Lotus Herbals Baby Product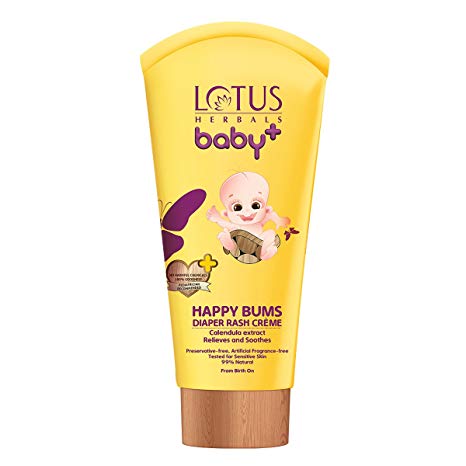 1. The Lotus Herbals Baby Bum Cream
It is loaded with goodness oil olive butter and calendula extracts which deeply nourishes the baby skin. The cream is free from harmful chemicals and preservatives and perfect for gentel baby skin. It contains 99.9 % of natural products and is certified by the Pediatrician. The cream gets quickly absorbed in the delicate baby skin. A perfect choice for sensitive infants and babies skin.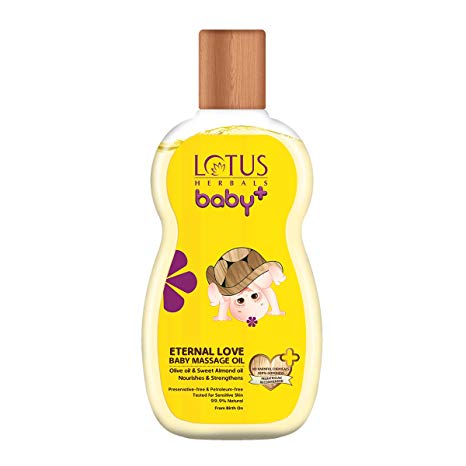 2. Lotus Herbals Eternal Love Baby Massage Oil
The eternal love baby massage oil has a pleasant sweet smell and is free from petroleum jelly. A perfect oil with the goodness of olive oil and sweet almond oil. It has zero preservatives and helps to maintain the PH balance of the skin.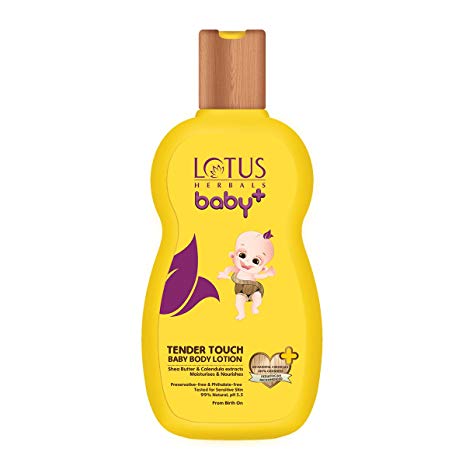 3. Lotus Herbals Tender Touch Baby Body Lotion
I am personally a big fan of this body lotion, it has a mild fragrance and nice texture. It contains amazing ingredients like shea butter, calendula extracts which deeply moisturizes and nourishes the delicate baby skin. It helps to retain the PH balance of baby skin too.
4. Lotus Herbals Little Bubbles Body Wash and Shampoo
My daughter loves bath time, all credit goes to the amazing Little Bubbles Body Wash and Shampoo. It gently cleanses the body and hair without being too hard on skin and scalp. My daughter has sensitive skin, I am glad that Lotus gentle body wash helps to retain the skin moisture.
Pros of Lotus Herbals Baby Products
1. I am personally usually skin moisture of Lotus brand and I totally trust on the quality.
2. All the ingredients are 99% natural and are free from harmful preservatives and artificial colors.
3. A perfect choice for babies from birth.
4. Pocket-friendly price and travel-friendly packaging
Cons of Lotus Herbals Baby Products
1. I found the creme to be too greasy on the skin.
You can enjoy my more review here..