Weddings in India are full of fun, feasts and many beautiful outfits. To prep up for the grand event, you pick some eye-catching dresses to pair with your equally eye-catching jewellery. But one thing we can all agree on is that we cannot overlook our kids when picking outfits for the occasion. However, it can be a difficult task choosing outfits for young boys & girls. Not only do these outfits have to match the grandeur of the occasion but also must be comfortable enough for our kids. Thankfully, online shopping sites offer a wide range of styles when it comes to kids ethnic wear.  After delving into these delightful collections, we have listed below some great outfits that shall make your kid look adorable during a wedding.
For Girls:

Image source: Kids Ethnic Wear from Myntra
Flare dresses for girls
Little girls are sure to look like a beautiful princess when they are in flare dresses. The perfect outfit for sangeets, she will feel incredibly comfortable when showing off those cute dance steps. You could opt for a flare dress with solid colours or go for one with a net lining. For those looking for cute patterns and designs, you could check out flare dresses with big cute bows at the back or one with flowers.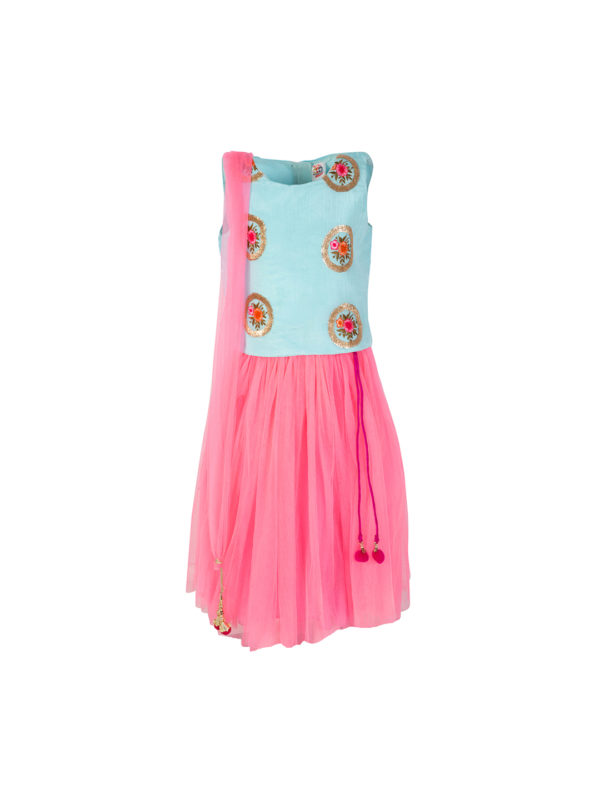 Lehenga Cholis
Another stunning option for your little girl can be a lehenga choli. A preferred choice for girls when it comes to traditional occasions, you can find an amazing range of lehenga cholis online that will make your angel look their prettiest.
Traditional maxi dresses
If your kid is not into traditional outfits, opt for maxi dresses. Adorable and comfortable in equal measure, maxi dresses look great with subtle accessorising like earrings.
For Boys:
Kurta and dhoti pants
For young boys, kurta and dhoti pants are a traditional favourite. Whether you wish to go light or dark with the colours, pairing the kurta with a white kurti is a classic combination. While you get busy exploring kurtas and dhotis, do not forget to pick a beautiful pair of mojaris to complete the look.
Nehru jacket and kurtas
For a crisp yet traditional look, Nehru jackets are your go-to choice. Popularised and named after Chacha Nehru, this classic outfit is perfect to wear for weddings and receptions. We would recommend opting for kurtas with a pocket square to go for the Nehru look and complete the ensemble with a bright pair of mojaris. You can also find out more about Nehru jackets before styling your boy in one.