Hi lovely people out there hope you all are in love or have that special person in your life. The feeling of being in love is mesmerizing you day- dream, you love the rain you adore yourself. The feeling of surrendering to an unknown person is overwhelming. Then we get accustomed to each other and the charm stays behind. Love is there but the feeling of being special, being wanted evaporates. Sad I know, no amount of excuses can cover up the lack of your involvement in the relationship. Commitments, busy schedules, jobs, kids and so many other matters of concern will always be there but love tops the priority list. It is the driving force in your life that sets your way to achieve things. A relationship is about growing up together and accomplishing your dreams in that togetherness.L et Cupid bless you and the feeling of being special remains predominant in your life. Here are few tried and tested ways to make your partner feel special.
1] Shower compliments- Let your partner know how good they look, or smell so nice, or hot and irresistible. Let your partner know how good they look in a particular outfit. Express your appreciation if they have shopped something new and are trying it just to ramp walk for you. Women love compliments it is a known fact but men even they love being complimented on their looks, dressing sense and of course hotness also.

2] Put down your phone- I know we all are guilty here so let us all take a pledge that when we are nestled in love it should be a no phone zone. Be in the moment when you are with that someone special. Do not get distracted by the screen, everything else can wait but the these moments will just slip away.
3] Look in the eyes of your partner- Take a moment and look in the eyes of your partner, the eternity waits there for you. Communicate with eyes and there is no room for misunderstanding. Gaze in his eyes with a smile or playful expression and witness him falling in love with you all over again.
4] Cook something special for your partner- I am not asking you to cook a seven course meal, but a meal consisting of two to three delicacies of your partners choice is doable. Make the food a means of expression of your love for your loved one. I accept the fact that you are new to cooking world then at least get some instant processed food or just boil some noodles and serve it in the best crockery with lots of love. Get the tray set with some good food and flowers and serve it on the bed, just to surprise your partner and see your partner's eye full of love for you.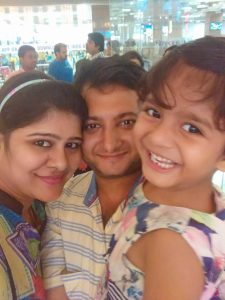 5] Plan a special outing for your partner- Spend some quality time with your partner where you take the lead and plan everything as per your partner's choice. Even if it is watching a football match, or some classic romantic movie. It is a great feeling when your partner goes out of way to join you in the activity that pleases you.
6] Whenever you get something for yourself get your partner also something- If you are out for shopping get your partner also something. Or it could be simply that you are grabbing a coffee or a sandwich, get your partner also one. Else simply share your coffee with your partner and trust me coffee never tasted so nice earlier. It just takes some money or another couple of minutes but the happiness that it brings will last forever.