You are dead tired and need a break from your chaotic and super busy schedule, but are reluctant that holidays are expensive and you need to save for so many things. Let me break this myth there is one Indian holiday destination that is suited for all the pockets and what more it, relaxes you like nothing else.
GOA, just does not discriminates you whether you are rich or not, beautiful or not, it engulfs you in its unconditional love and helps you to connect with yourself and your loved ones. Trip to this destination will cast a spell on you and will call you again and again. You are travelling alone or with your partner or with kids or your friends this destination is so varied that it offers something to everyone one and that too intoxicating.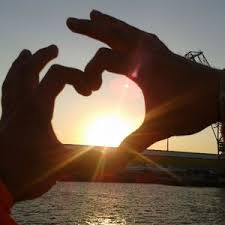 Goa situated on the western coast of the country, is a very small state on the basis of area, but in spite of numerous trips there will be something that will leave you amazed.
HOW DO YOU REACH THERE?
Goa is a very communicable holiday destination several flights a day are there to take you there or even by railways you can reach there. There are flights that provide cheap rates to fly there. Also there is no need to carry too much of baggage as it would be fun to shop there, from the beach side shops or the night shops and enjoy a super fun filled relaxed holiday. This concludes that no botheration of packing or spending a fortune on outfits before you reach there and trust me Goa presents the best of the fashion and casual wear at very affordable prices.
WHERE TO PUT UP?
This depends on your liking and preference, as there are multiple and multiple options for you to choose from. To start with what you desire from this holiday, a super relaxed holiday indulging in the act of doing nothing then it is South Goa and if you want a bit of party mode and lots of music then its North Goa. South Goa is about the glorious past of Goa its beauty that attracted the Portugese and many others to come and settle there. The old churches, colonial houses, spice gardens, beautiful beaches that are calm, heritage buildings and the simple village life; let me warn once you are this place will cast a spell on you.
North Goa are pure party place there is sound of music in the air, smiling faces everywhere, there is so much of positivity and freshness in the air that it can be truly called as a destination that has party 365 days a year.
Goa has many beaches and I would recommend that you should opt for hotels that have beaches nearby and have one day or two stay at all the beaches. For the ones who desire to have a holiday straight from La La Land I would recommend The Taj with its private beach in North Goa and The Lalit with its private beach from South Goa. .. Its like you can step out your room to the waves of the beach. The two places are so beautiful that you will fall in love with your partner all over again.
Well these options were for the luxury holidays but if you desire to stay in best of the location at a shoestring, the options are available, cause Goa is such a warm and friendly place and treats its guests with complete submission. The people are super friendly, chilled and relaxed that they open their house for you at very nominal charges and you get the lesson of life from them. No one is following the mad race there all are enjoying the festival called life.
MAJOR TOURIST ATTRACTION:
Apart from the beaches Goa has many other tourist attractions also. The bird sanctuary, the cruises that give a sneak peak in its culture as they hold shows of dance and drama about their culture and also serve authentic Goan food, St Xaviers church, Chapora beach, Fort Aguada, Church and Convent of St. Francis of Assisi, Ancestral Goa Museum, tropical spice garden, Dona Paula a place to witness epitome of love, and many more churches that tell the tales of its magnificent history.
Here I would like to add the casinos and nightlife of Goa is something to die for. They provide safe environment to enjoy the luck factor of your life. Also the adventure water sports are of world-class quality and will make your trip more enjoyable.
FOOD TO EAT:
Goa has adapted various food cuisines in its food chart yet it has preserved its traditional cuisine that caters to both the vegetarian and the non-vegetarian eaters. Do not forget to buy the spices and the cashews that are the pride of Goa.
ONCE IN A LIFETIME IN GOA:
If you have been there for once in life you will feel how charming and captivating Goa is. It is beautiful place with beautiful people be there to experience it for yourself.